Welcome to the Copy and Shipping Center in Trabzon Turkiye
a local name you can trust since 1985
What we do: From mailing a one gram letter to shipping an oversized, heavy item.
We specialize in shipping time sensitive documents or parcels, or just shipping it "whenever it gets there".
We specialize in printing letter size documents to printing BIG architectural drawings.
We would be happy to take on any printing/shipping task, just bring it in or call us.
---
Trabzon Universal Copy Center
Trabzon Ozalit Universal Kopyalama Merkezi
İskenderpaşa Mah. Sümer Sokak  No : 10/A Ortahisar / TRABZON
+90 462 411 00 00  WhatssAppp
+90 462 326 27 26
+90 462 326 68 08
trabzoncopy@gmail.com
universalhamamizade@gmail.com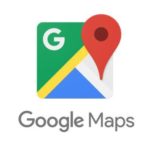 Branches
K.T.Ü Kampus PTT yanı  (0462) 325 82 56 TRABZON